Technical Service
As the bile acids manufacture,Lachance experts also in constant contact with our wide and growing customers, and have poultry service team, Aqua service team and ruminant service team.
Click to view

Save Cost Solutions
According to the trend of international feed raw materials, Lachance will always provide save feed cost solutions on the basis of stabilizing feed quality and optimizing formula.
Click to view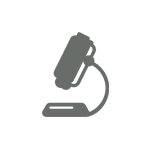 Detection Service
In order to better understand customer needs,feed and farming situation, Lachance will still provide various raw material testing and animal health testing services.
Click to view